The festive season is around the corner. You would try the best possible theories to improve your sales as a business owner. You will offer discounts, have Black Friday sales, and whatnot.
But did you know you can improve your sales by improving the functionality of your store?
Customer experience plays a huge role here. We all know how much this factor can make a difference in your sales number. One way to achieve this is to upgrade your Shopify store, and our Shopify Delivery Date app is the perfect example.
The app adds functionality to your Shopify store, allowing customers to choose the delivery date and time. Let us learn how you can schedule delivery by integrating the Shopify Delivery Date app.
How to plan a Scheduled Delivery in an eCommerce Store?
Let's start with an obvious scenario where a customer orders a product from an ecommerce store. The delivery schedule shows that the order will be delivered to the customer in 5 days. But the customer is going out of town and won't be home on that day.
So what would be the customer's reaction to this?
Either they would ask neighbors or a security person to collect.
Sometimes, when orders get delivered at unexpecting hours, chances of failed delivery increase. Customers might not be home when the order arrives. Multiple attempts are required to deliver the package, and sometimes, the order has to be returned because of failed delivery attempts.
But if you have integrated an Order Scheduling plugin into your Shopify store, you can give complete control over choosing a delivery date for customers. They can decide the delivery date and time.
Majorly this plugin covers two features:
1. Schedule Delivery
The scheduled delivery feature falls after the customer has entered their address and before the checkout process. Once the customer has entered the delivery address, based on the zip code of the delivery address, they will see a calendar. The calendar will show available and restricted dates.
Customers can choose any date from the available dates. Restricted dates can be manually handled by the admin from the backend.
You can add data about how many days it will take to prepare and deliver the product to the client and, based on these calculations, restrict that many days on the calendar. Thus, customers can only select the days after the buffer days.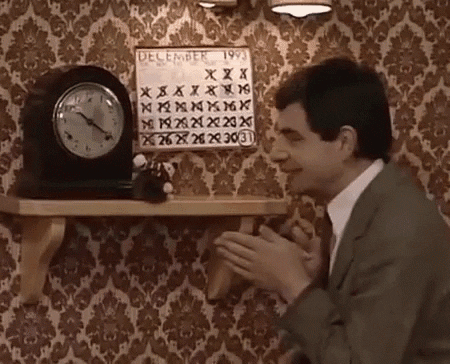 (Source)
For example, a customer from city A is ordering a product on the 10th. It takes you two days to prepare and deliver the product. So, the Delivery Date Manager would restrict the 11th and 12th for the preparation and delivery of the product. Customers would be able to select date 13th and later as their delivery dates.
To give more precise information about the order delivery, our Order Delivery Date Manager also offers delivery time slots. Customers can choose the time slot that works best for them.
For example, if the customer chooses the 10th for delivery, the app will ask them to choose the time from the given time slots.
Admin has full control over the time slots. They can customize it day-wise and limit the number of orders for respective time slots.
So, if you have restricted number of deliveries for a particular time slot to 5, it would restrict that time slot once the order number reaches 5.
Just to ensure customers have the best user experience and smooth navigation, we also display messages to guide customers. For example, if the customer chooses the restricted date, the message saying, "Restricted date.
Please choose from the available date" will be displayed. Once the customer successfully selects the date, the message showing "Please choose the preferred time slot" will be displayed. All the messages are customizable. You can give the message that would best explain to your customer what their next step should be.
There is a lot of competition for any product that you sell. Customers will choose to buy from your store if you give them the flexibility to choose and deliver the order exactly when they want.
2. Reschedule or Cancel Delivery
One more flexibility that can attract more customers is the reschedule/cancel order feature. This feature is not only beneficial to customers but also businesses. Let's find out how.
First, let us understand it from the customers' perspective. A customer would have full authority to cancel or recharge the delivery in case they are not available to receive the order. Thus, even though they have any other commitments on the delivery date, they can change it and receive their order on another date.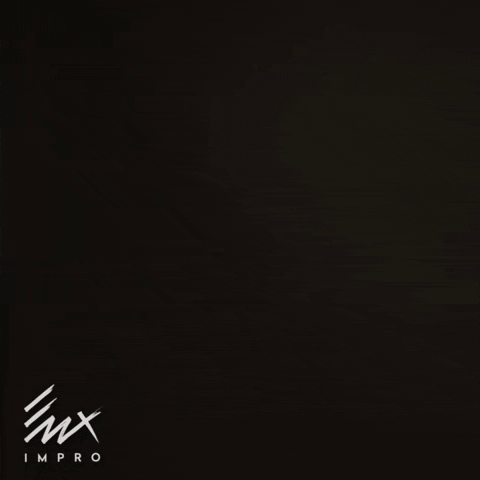 (Source)
From a business perspective, you reduce the chances of failed delivery and save money for multiple delivery attempts. Admin can configure before how many days you want to allow customers to reschedule or cancel the order.
If the customer thinks that they don't need the product anymore, they can cancel it, and you would save courier charges and efforts to package and send the order.
Similarly, if customers won't be available in the time slot they selected, you can allow them to change the time slot to avoid multiple delivery attempts.
Why should you allow customers to select their delivery schedule?
If you still have doubts or are confused about whether you should invest in such an app, we have your back. Order Delivery Date Manager might be your chance to make your sales game strong. We have some points to help you understand how a small app can make a huge difference in your relationship with your customer.
Don't keep them waiting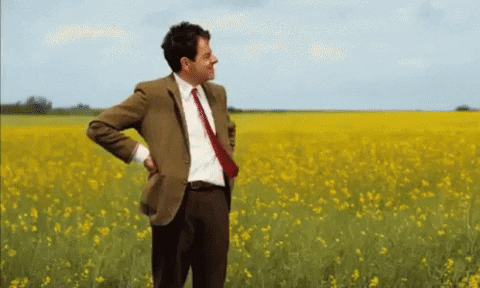 There was a time when we used to go out and get what we wanted at that very exact moment. Ecommerce stores were active even before the pandemic hit. But the pandemic skyrocketed sales of ecommerce businesses. Customers developed the habit of ordering online.
There are two factors that customers feel are a drawback to shopping online. First, they cannot touch the product; the other one is that they must wait for the order to arrive.
For the first option, you can use videos and have a detailed description for customers to know more about how the product would look and feel. For the latter, offering a scheduled delivery would take away their anxiety about when their product will arrive.
Well, not all businesses can offer same-day or next-day delivery like Amazon, but if your customers like what you sell, scheduled delivery is the best way to make their interest in you stronger.
Reduces back and forth and saves time
When you don't give customers a delivery date, deliver before/after the delivery date, or don't allow customers to choose the date, the possibility of them not being available is high. And when there is no one to receive the product, multiple things can happen.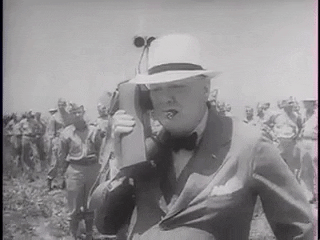 (Source)
The delivery person will call to ask if they can drop the parcel in the neighborhood and if that is not possible, they have to make a second attempt. Whatever the reason is, they have to communicate with the customers.
Sometimes, customers don't pick up the call, and there is a lot of back and forth in the communication. This back and forth can be reduced upto a great extent with our Order Delivery Date Manager. Improve your employee's productivity by reducing such tasks and, at the same time, elevate the overall customer experience with your brand.
Best for gifting purposes
We all like to surprise our loved ones on special occasions. But buying gifts prior to the special day increases the chances of them knowing what you bought for them. Time has changed, people nowadays not only gift a card or a mug saying 'You are the Best,' clothes, gadgets, and shoes, but it can also be anything. When we say ecommerce stores, there are high chances the products you sell are giftable.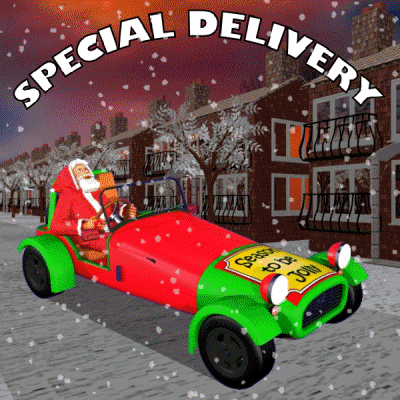 (Source)
If you allow your customers to choose the delivery date, they will be more than happy to choose your brand over others, even if they deliver the product the next day. Customers' excitement to receive the product on a special day is more than simply getting the gift. Such experiences would make them keep coming back.
Who doesn't like options?
In the times no one wants to be anyone's option, we clearly like getting options!
Customers would be more than delighted when they see multiple options to select from. They can choose a delivery date as well as the time of the delivery.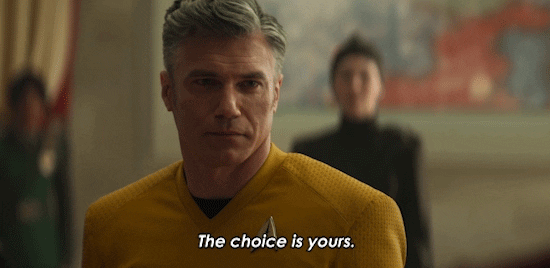 (Source)
Amazon's Prime Delivery option was successful because customers like being treated special. They are ready to pay a few extra bucks.
This shows minor changes in your strategy can greatly impact the way you do business.
In this tough competitive environment, customer satisfaction is the only key to making a difference in the crowd.
Reform the way you do business
To add more to what our Order Delivery Date Manager app has to offer, you have managed two more types of delivery apart from the standard delivery process.
If you have a physical store as well, you can add locations of those to your store. Your customers could see the location of the store and select whether they want to pick up the order from the store itself. They might choose this option if they live nearby and want to avoid paying shipping charges. Additionally, your physical store will also get more attention. Customers might buy other products as well when they see them in person.
The other type of delivery option is local delivery. If you have a warehouse in the same city as the customer, you can offer same-day or next-day delivery options. This feature is your way to compete, at least upto some extent, with giant businesses offering same-day delivery.
For more information, book a demo with us and get more clarity on how these features work.

All product and company names are trademarks™, registered® or copyright© trademarks of their respective holders. Use of them does not imply any affiliation with or endorsement by them.
This article is originally published on:
https://www.appjetty.com/blog/scheduled-delivery-ecommerce-boost-sales/