Earlier, field agents could check in and check out for the appointment using Dynamics 365 map plugin. But now we are adding one additional feature named pending check-in and check-out. With this feature, you will get the list of pending check-ins/check-outs and your user has to add a reason for late check in. Here is how this feature works.
=> First, go to the Map > Plot and select the Entity, such as appointments. Now click on the "Search" button, and the Appointment will be plotted on the map. Now, Click on any appointment pin and click on the Check-in button from the right panel.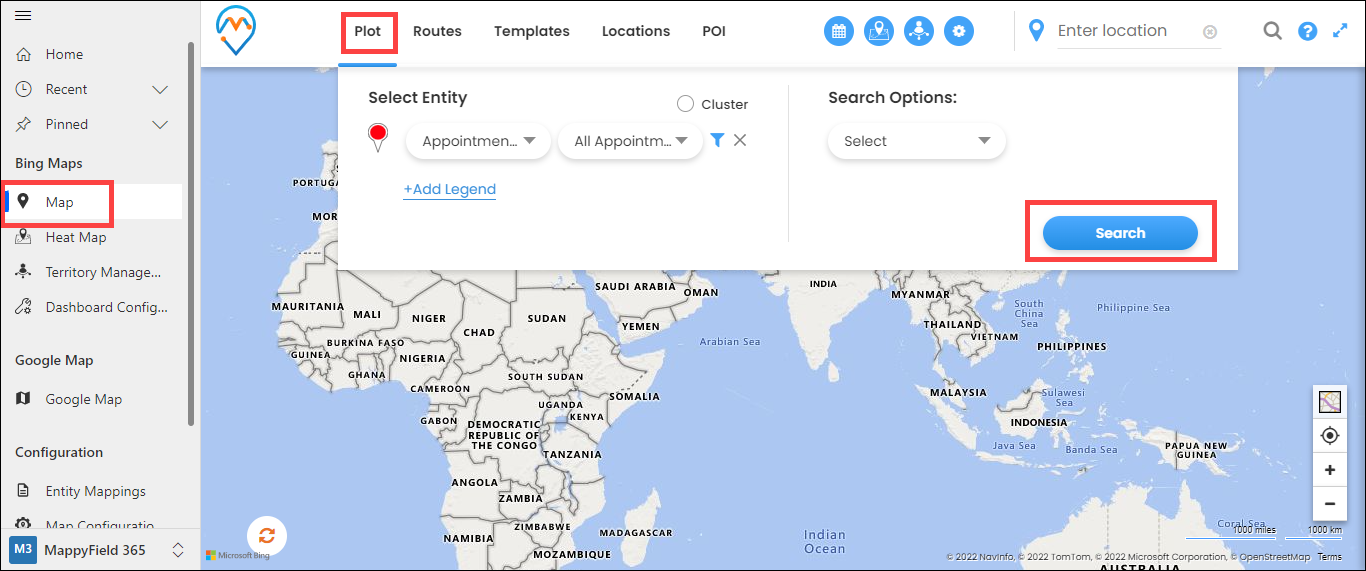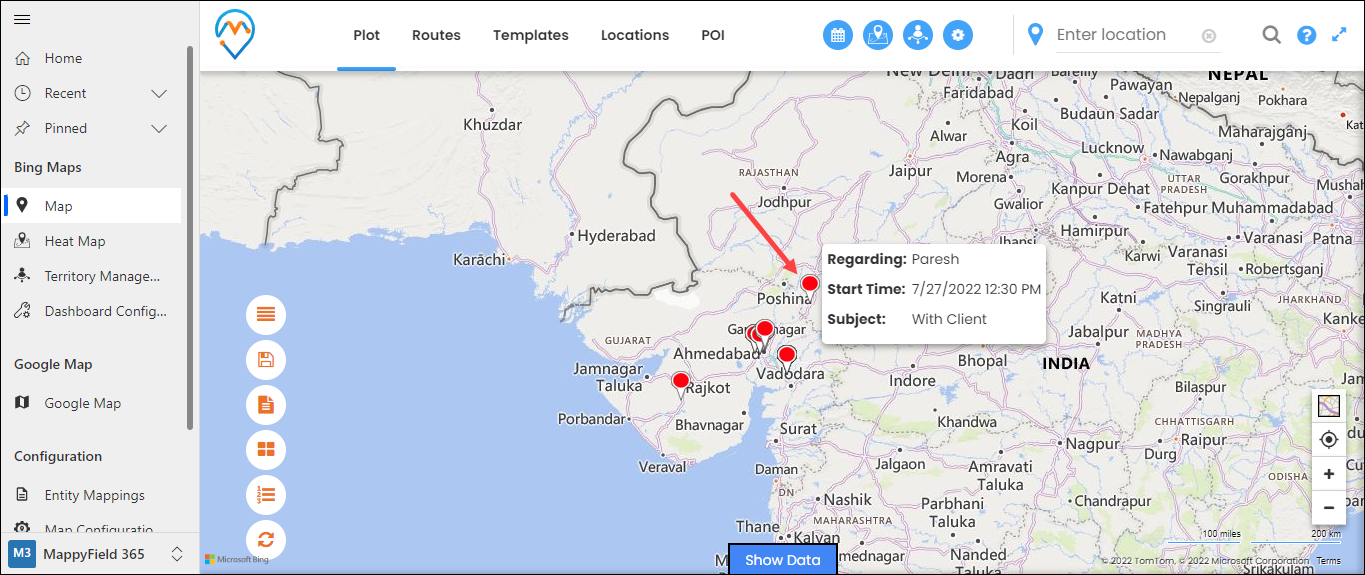 => If the user checks in the appointment late, then they need to add a reason for the late check-in.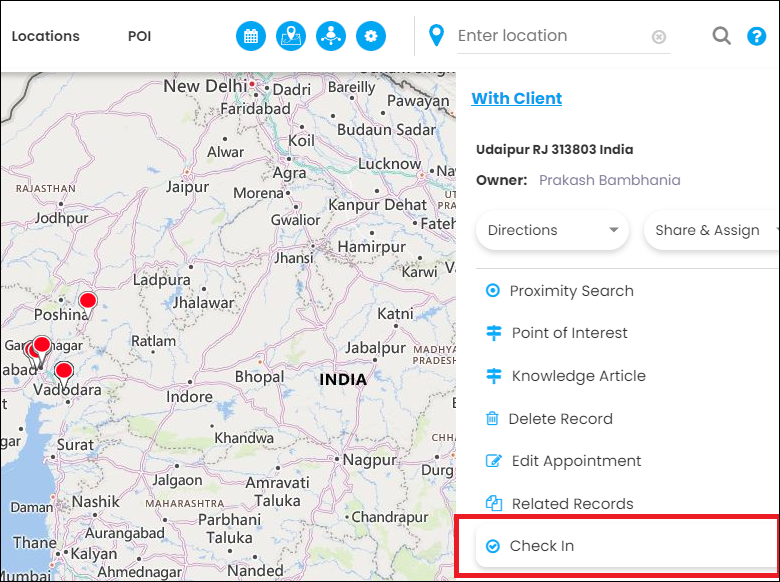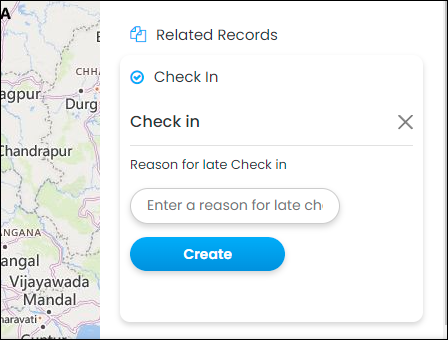 => If Check-in is pending, then users will get the error message when they try to check out.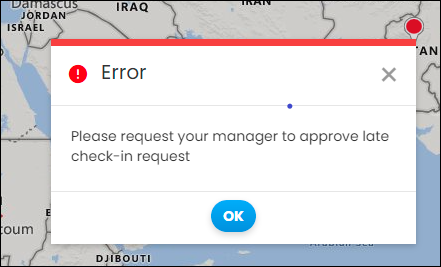 => Admin can approve or reject the pending check-ins by navigating to the Check In-Check Out tab.
You have to select the Pending Check-In view. Here you can see all the pending check-ins.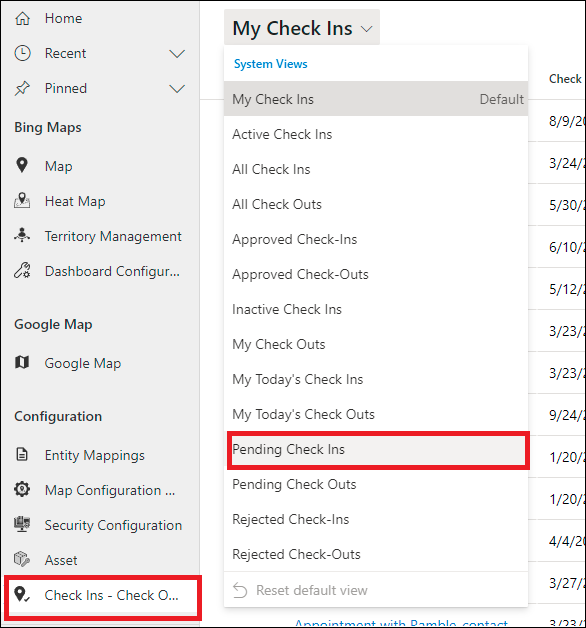 => Admin has two ways to approve or reject pending check-in.
First is to select the pending check-in and click on the Approve or Reject button. Here admin can perform this action on bulk data.

The second way is to open the record in Edit mode and select the status manually in the Check-In Status field.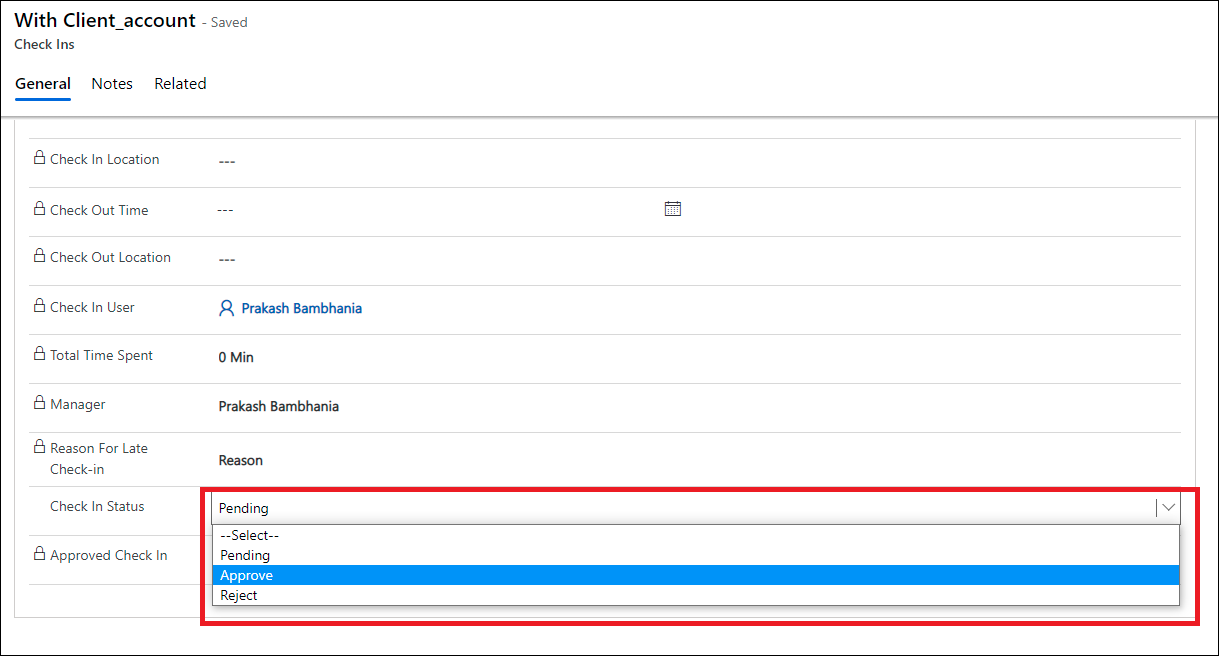 => All the approved check-ins will be shown in the Approved Check-Ins view.

The same flow will work for the pending checkouts. You will get all the views like Approved Check In/Check Out, Rejected Check in/Check Outs, Pending Check in/Check out, etc.
All product and company names are trademarks™, registered® or copyright© trademarks of their respective holders. Use of them does not imply any affiliation with or endorsement by them.
This Article is originally published on:
https://www.appjetty.com/blog/check-in-check-out-in-dynamics365-map/